 Multiparts and Services Inc.
5647 Belle Grove Rd.
Baltimore,
Maryland 21225,
United States of America
Tel: 800-TRY-MULTiparts
Tel: 410-636-1221
Fax: 410-636-2221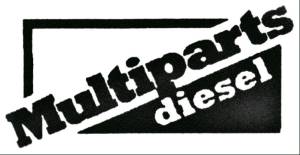 Welcome to Multiparts and Services Inc.
The Best Parts, at the Best Price with the Best Service.
Diesel Engine Parts
A very complete line of replacement engine parts for the most popular diesel engines including overhaul ...

Service
Complete Engine service from MACHINE SHOP Services, Engine Inframes, and Complete Engine Overhauls. Injection ...

Fuel Injection
Full line of fuel injection pumps, injectors, and turbos.

Dyno
NEW Engine dynamometer to load test engines to full horsepower is a specialty of MULTIPARTS
Rebuilt heavy duty clutches ...

PERSONAL
Bill Murphy bm4@multi-parts.com
Charles Flot cf@multi-parts.com
John ...